On Saturday there was a really great event in Little Tokyo that I just had to go to. Fashion is Art. As soon as we drove past the place we could see the bunches of people crammed in the small art gallery and instantly I knew it was going to be a fun night!
For Judy it was a great night because five minutes after arriving she won the raffle!!! I swear this girl is lucky!
There was a DJ girl who rocked and her outfit was to die for! As a matter of fact all the DJ's there that night did an awesome job. The models were great. The clothes were drool worthy.
Check out
hmsoundsystem.com
& see if you can spot me in the pictures (click fashion is art folder) haha.
Met a jewelry designer
TINA GOLD
.
Listened to live music. Daydreamed about photography then turned & looked at my friend give the look of "get this guy away from me!" haha. & got trampled by the big male photographers but I was in my environment of art. That event reminded me so much of NorCal and how much I missed being near artsy people. People who share the same interest as me and not people who talk about how their audition went or how they only eat brown rice and veggies because they got 2 lbs fatter in LA.....URGH! Shut up and let art take over!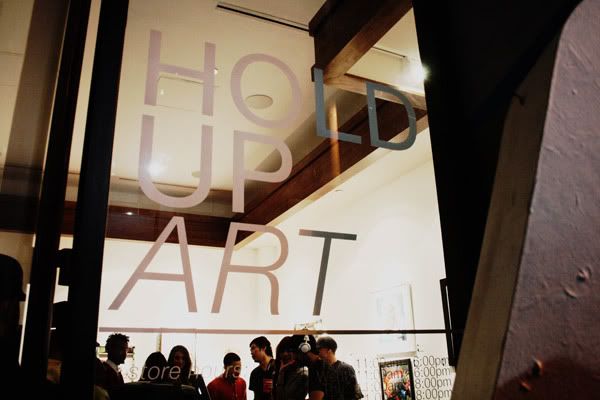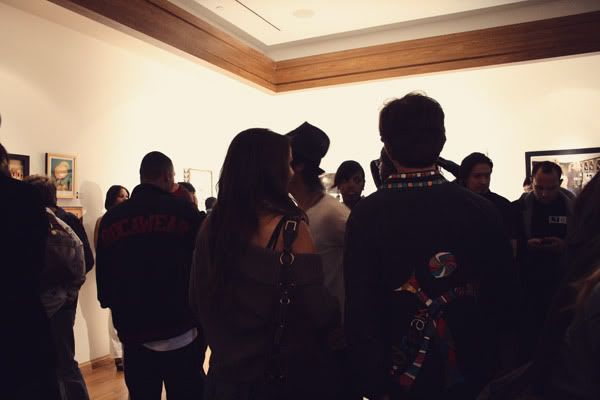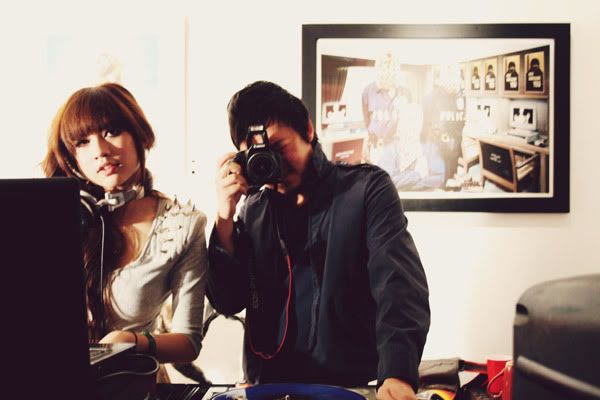 Lol I found my match!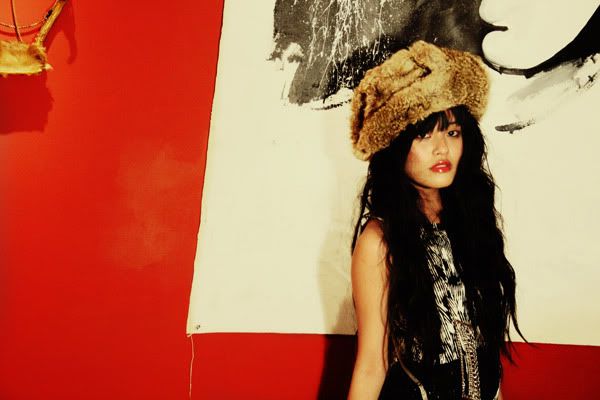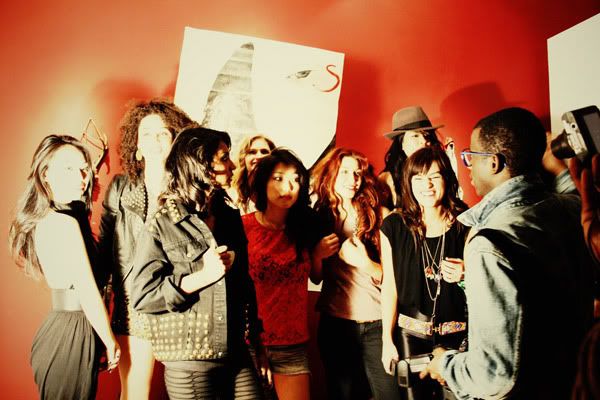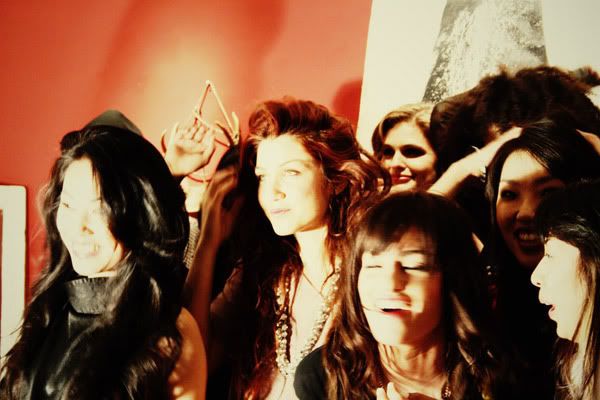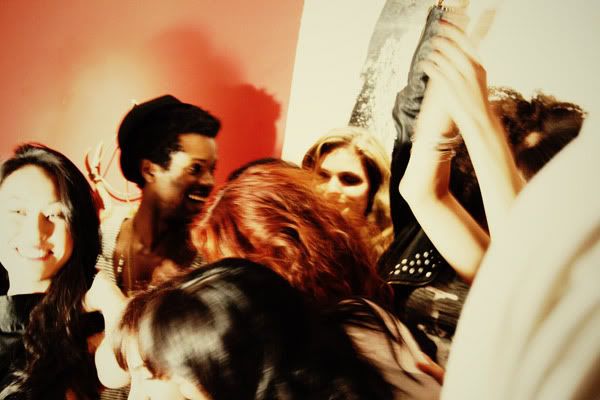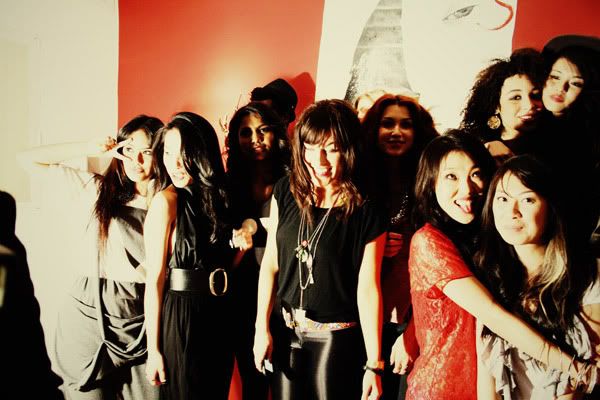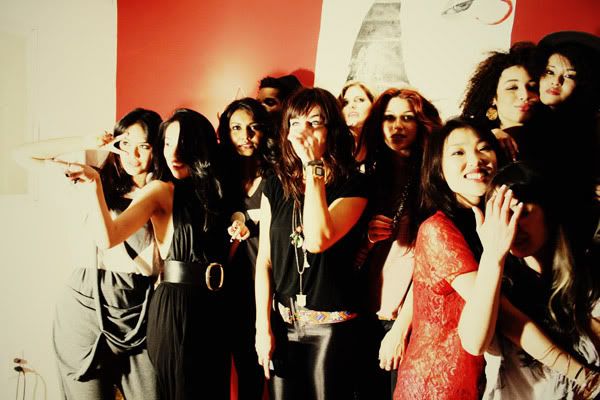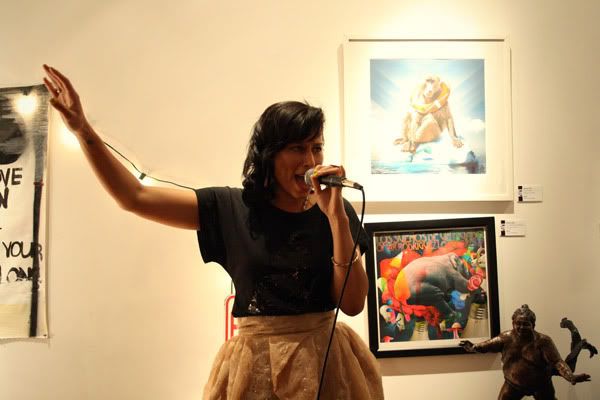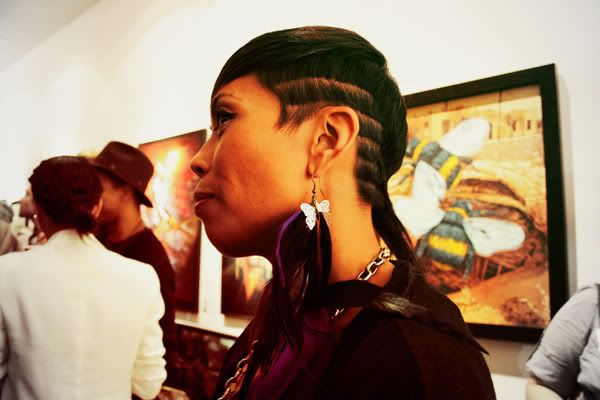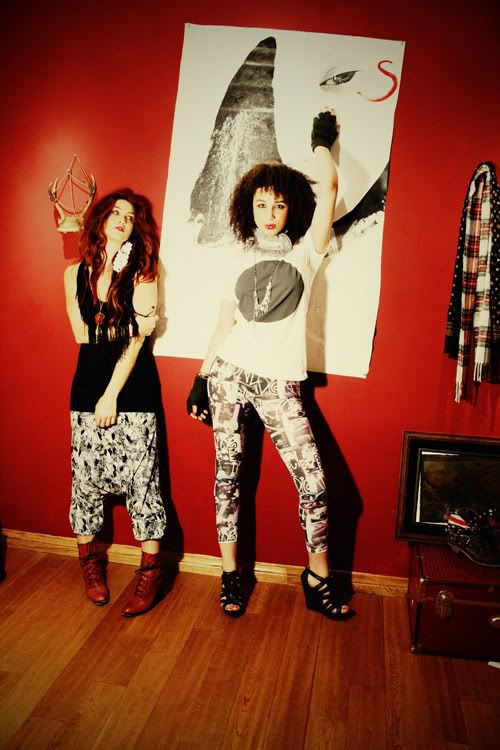 What I wore:
Necklace from Flee Market
Random top found at the fashion district
UO deena & Ozzy Belt
F21 Leggings
UO Jeffrey Campbell Shoes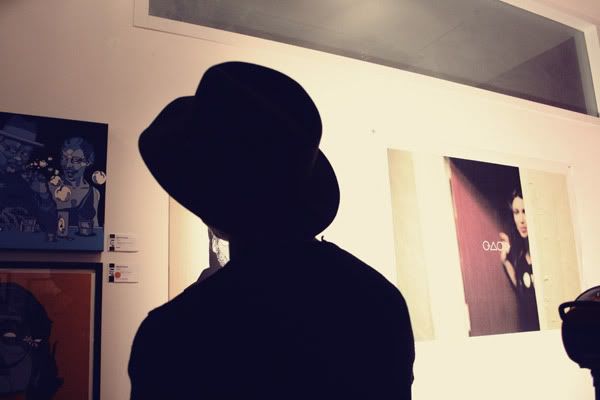 Also on a side note, went to see the screening of "Mother and Child" with my sister, such a great movie and must see for all. I don't like to cry in public but this movie made me tear up. Also at the end of the film we were graced with the appearance of the director, the producer, and Samuel L. fucking Jackson!!! Haha honestly I don't think I heard a word of what anyone was saying, I was waiting for Samuel to say "Say what again! I dare you!" hahaha I'm such a pulp fiction freak.
Well back to my life. Hopefully I'll have more adventures in the future.