Instead of a "wish list" I'm actually going to present what is in my closet.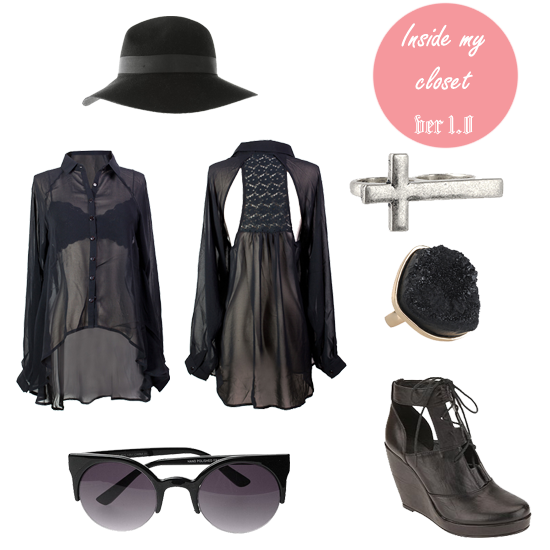 The funny thing about the sheer top is that I got it at a shop on Melrose for $35 no tax but it's sold out
here
& it cost $52!
I'm so in love with this top, it's perfectly cropped, perfectly sheer, and it's the right amount of sexy. When it gets to be 100 degrees I can easily wear a lace bra (padded) underneath. Pair it off with my high waist shorts, thigh high socks, and a floppy hat this outfit screams "LOVE IT!"
The only thing that is not in my closet are the sunglasses. I have a bad habit of forgetting my glasses at a friends house, my parents house, or in my car which results in me sitting on them and the death of a good pair of sunglasses ensues.
Hello lover.