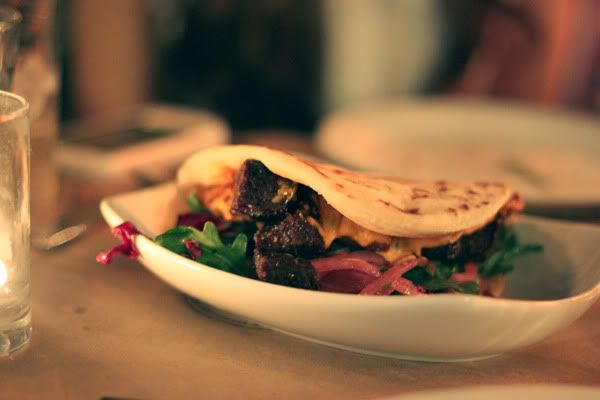 Bäco Mercat

408 S Main St
Los Angeles
,
CA
90013



While wondering the streets of downtown and trying to enjoy the art galleries amongst the hoards of hipsters, my friend and I decided to try out this new place Bäco Mercat.
Bäco
was really good, very flavorful. The decor of the building was very calming, even the two ladies talking loudly next to us didn't bother me. We tried their specially made pop soda, Orange ginger juniper flavor, and it went so well with our dishes. So what did we have? The original b
ä
co, which I highly recommend, and the tomato & cheese coca. Minus the service, which is terrible almost everywhere in LA, it was the best food experience I've indulge myself in a long time. And I'm a girl that loves food.