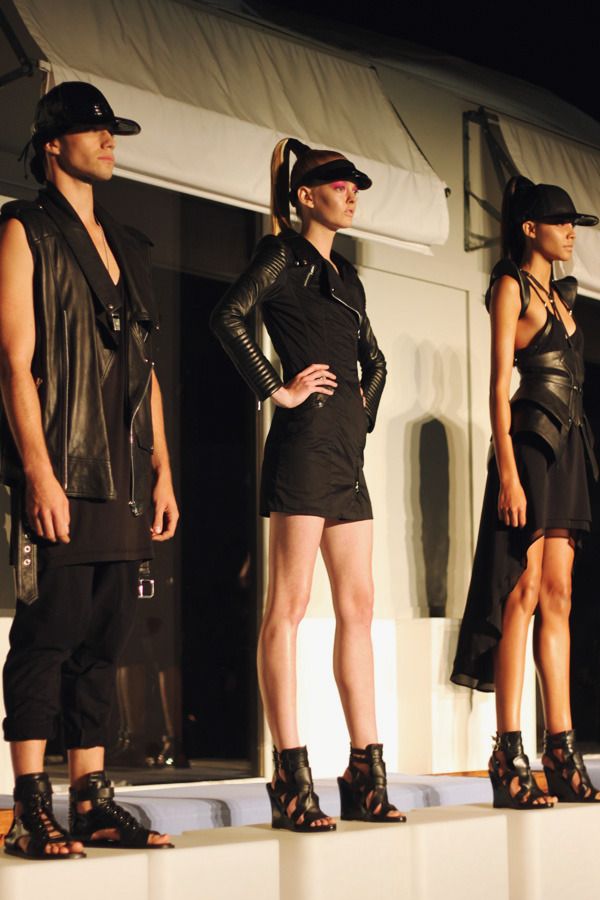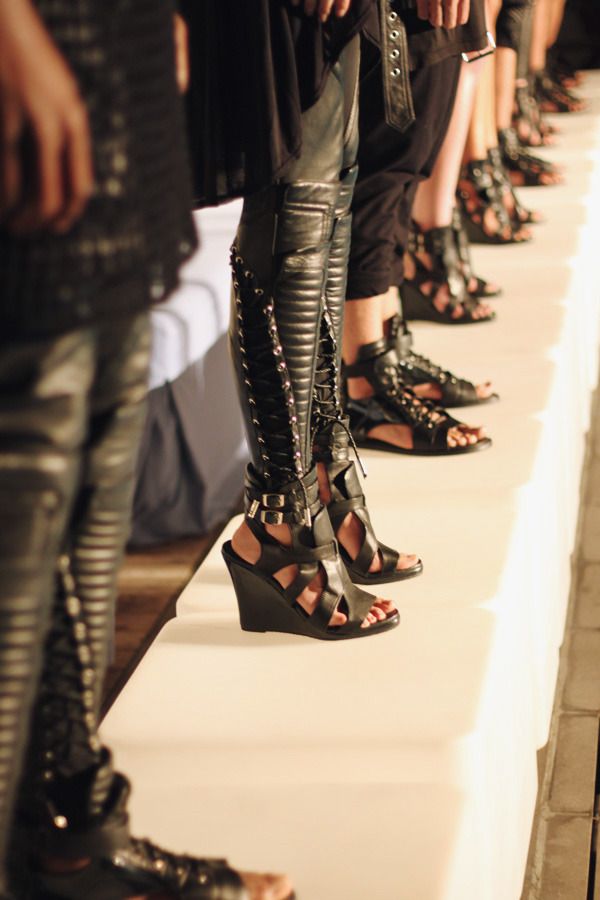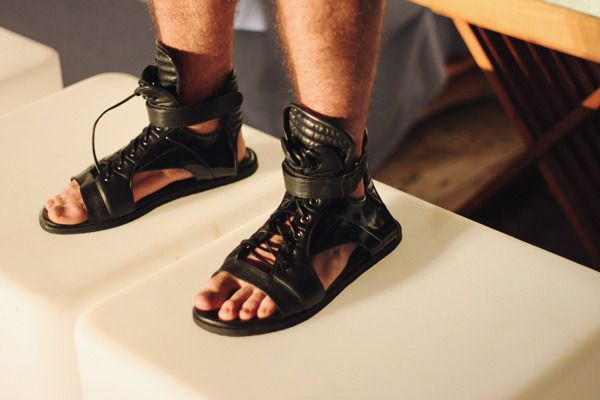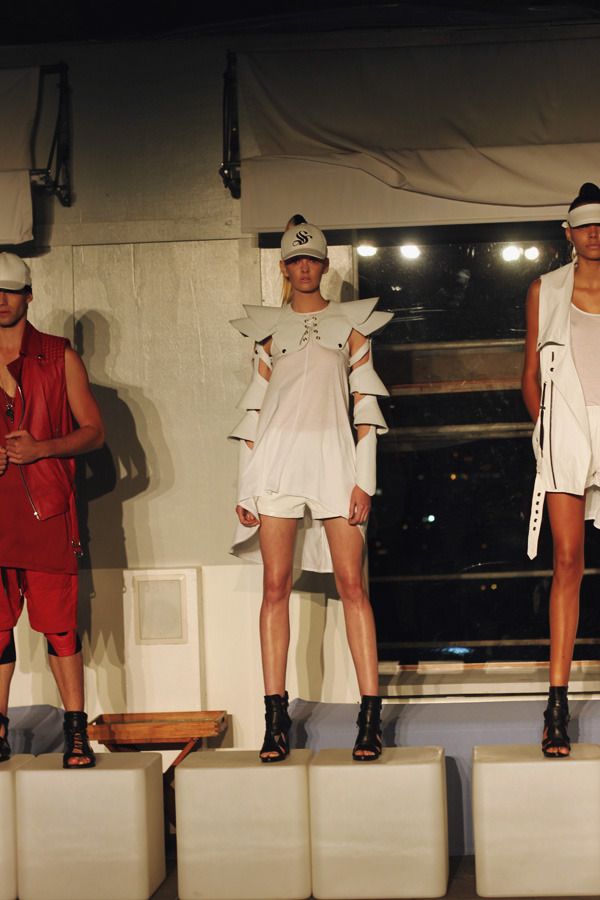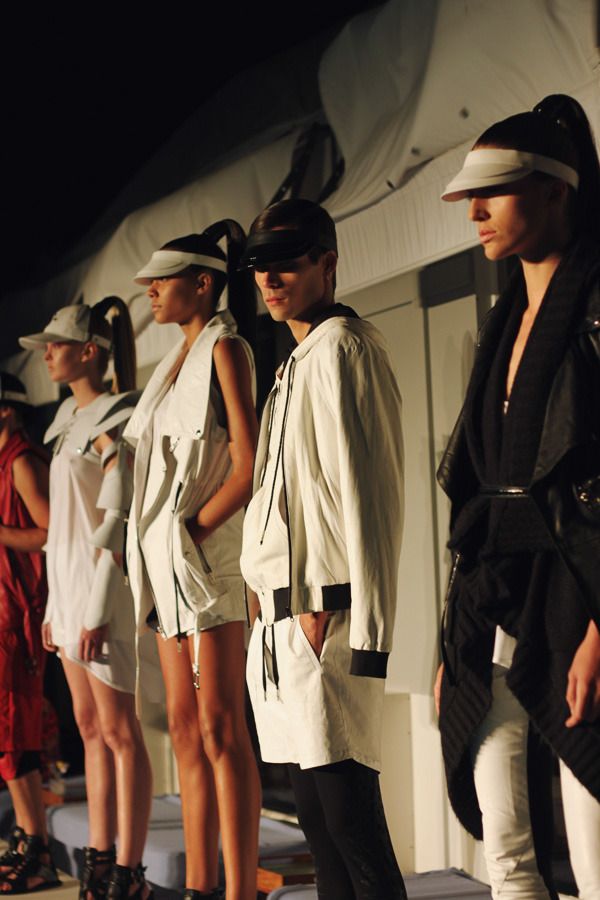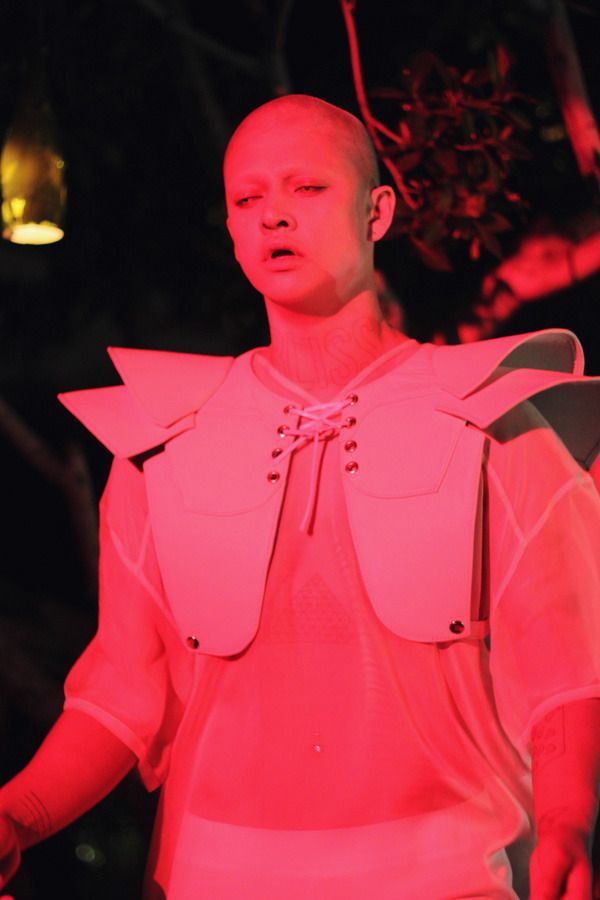 Calling all leather lovers and gladiators, if you're into the whole leather and sports thing then Skingraft's S/S 2013 collection was made for you.
As soon as the models walked out and one by one were presented on pedestals, my jaw dropped and my mind instantly began to chant "leather".
The show consisted of an all black collection, obviously my favorite, to a black, white, and red collection. Laser cut leather, motorcycle vests, mesh, leather shorts, leather shirts,and those wedges! The shoes were an instant crowd attraction and people flocked in closer to get a better look at the sleek gladiator style footwear.
As the models began to leave for their second outfit change, a special performance from Boychild was being held in true wicked fashion. Wearing pieces from the Skingraft collection, Boychild performed an eerily but mesmerizing modern style butoh dance throughout the show.
Photos do not do this collection any justice. To see it in person and to literally press your eyeballs against the fabric, to see the detailing in the stitching, is the real cake topper.