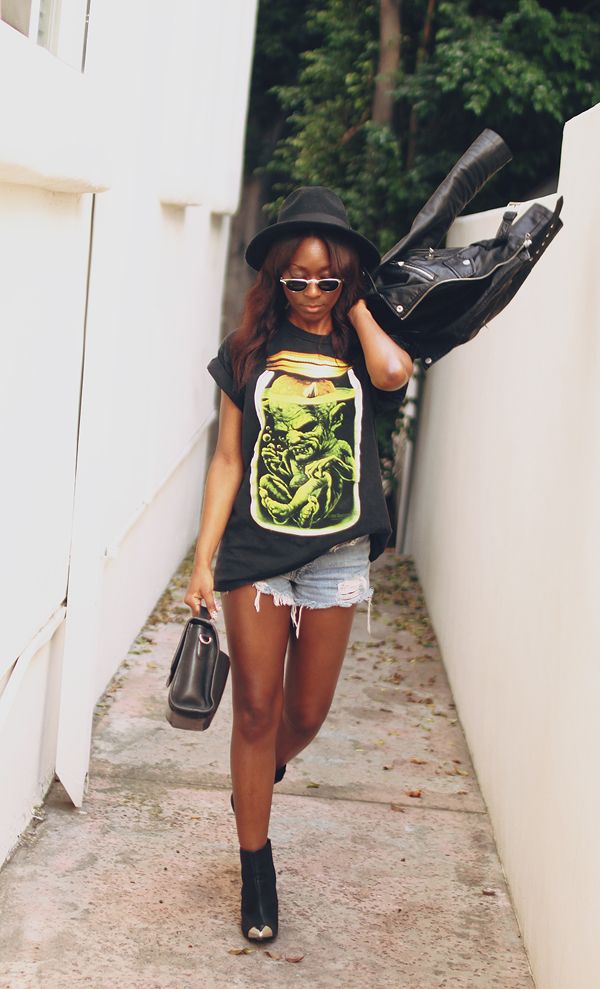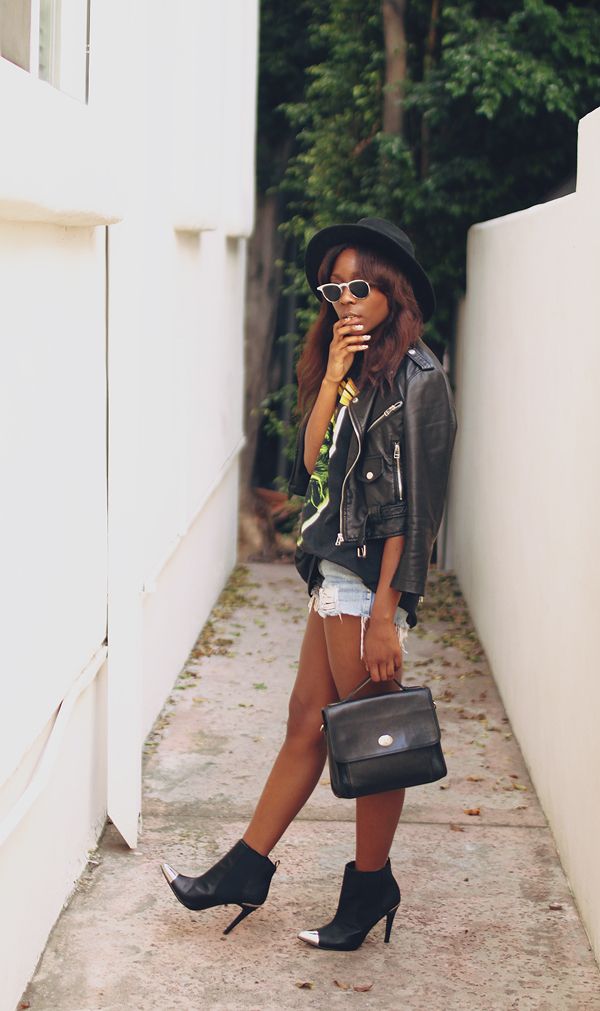 (Wes Benscoter Tee, DIY Shorts, Vintage Purse, H&M Boots)
When I did my video shoot with Arali last month, we took a detour inside of a vintage shop to get some footage. That detour turned into us shopping and me getting this demon baby shirt by artist Wes Benscoter! Wes Benscoter is an artist who has created work for heavy metal bands, magazines, and obviously T-shirts.
To add to the heavy metal flair of the shirt, I paired it with silver accents from the tip of the boots to the silver shades.
I do remember my wanna be metal days but I wasn't too big on the headbanging and mosh pitting. So I traded the spiked bracelets in for a bindi, elephant ear pants, and a Prozzäk album.