Jen Awad is one of those shows that I look forward to seeing. There's no use in comparing her to another designer because Jen Awad is Jen Awad. I really love this collection, the way she added that modern twist to that film noir/femme fatale style and paired the dresses with delicate gold body chains, had my eyes glued to the models as they walked down the runway. I was able to go backstage and take photos of the models and look at the clothing but the hangers did those garments no justice. I was instantly drawn to the metallic front slit gown as soon as I saw it. I couldn't wait to see it on the runway and when I saw the other pieces on the hangers I knew this was going to be a good show.
And if you're ever wondering where does she get that intriguing jewelry for her show, check out
Sugar Scout Couture
.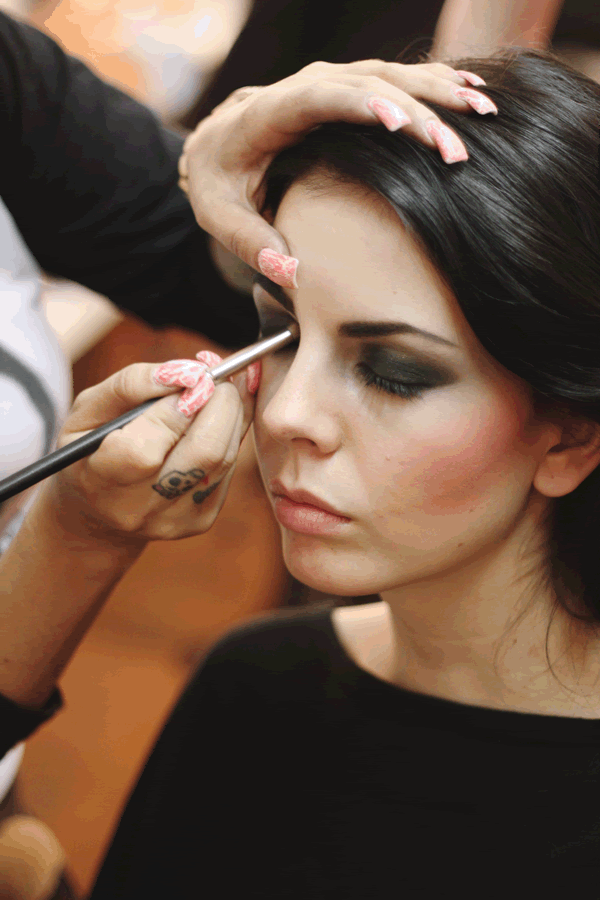 Model Marley Hunter
Model Patricia Camille
To be continued...