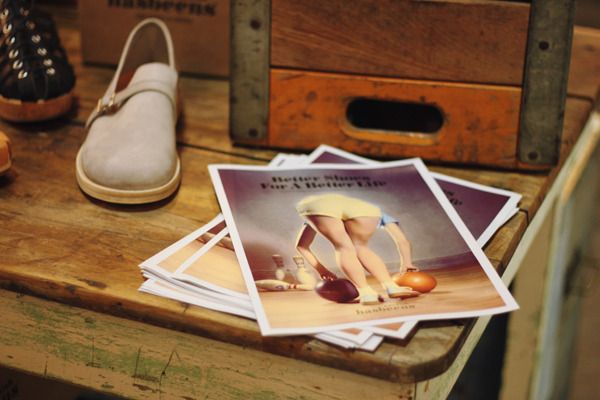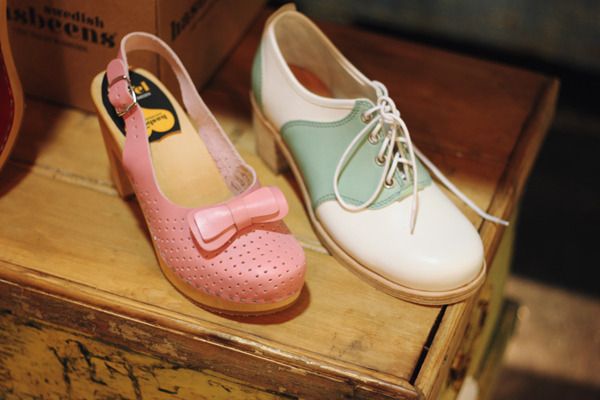 Monique with her colorful blouse, unique lapel, and cute bun.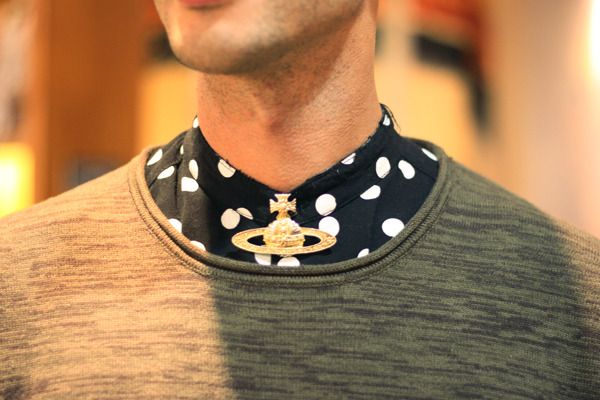 Levi is wearing a polka dot shirt (he diy the collar by cutting it off), layered with a sweater, and a Vivienne Westwood pin.
After the event in Silver Lake, I was off to another event at American Rag. Hasbeens had a one day pop up shop featuring their shoe line inspired by the Olympics.
The best part of the night, as with every night, is meeting the people. You guys rock!